Mental Toughness in Sport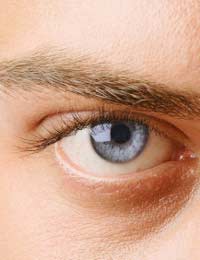 Most people will be familiar with famous moments in sporting history where the balance of power has gradually shifted from one team or one competitor to the other. You'll no doubt be familiar with the term 'choke' and it has happened to many famous sportspeople at one time or another. It doesn't matter if you're considered to be the most proficient player in your sport, competition is always going to involve 'pressure moments' and it's more often than not how you can handle the pressure emotionally that will set you apart from the rest of the competition. It could be penalty shootout in football, a tie break in a tennis final or the last putt of a major golf tournament – it's all about pressure and being able to handle it.
What Are The Traits Of a Mentally Tough Athlete?
Sportsmen and women who go on to become true champions within their chosen field will usually be extremely mentally tough as well as having a flair for their sport. In fact, if they weren't mentally resilient, the chances are that they wouldn't have been able to achieve the success that they've worked towards. And, whilst some would appear to be naturally mentally tough and can remain ice cool under the most intense pressure – the likes of Bjorn Borg and Roger Federer in tennis spring to mind – becoming mentally tough often takes a great deal of determination and commitment and it usually comes with experience. That's not to say by being mentally tough you never lose as it's usually your experience of defeat which helps you to gain more of a mental toughness ultimately. The most common traits of a mentally tough competitor will include:
Achieving a high level of consistency over a prolonged period regardless of extraneous factors
Dealing with distractions without losing focus
Having an ability to tolerate discomfort and pain
Remaining dogged and having an ability to 'hang in there' when the going gets tough
Not choking under immense pressure
Being able to bounce back from disappointments and to maintain self confidence
Ways In Which You Can Develop Your Mental Toughness
There are numerous methods which can help you to develop your mental toughness and here are a few which many sports psychologists might recommend.
Visualisation - Before going out to compete, spend some time visualising what it is you want to achieve. Create mental images of you making that vital putt, producing that backhand volley winner or striking the back of the net from a free kick – whatever you hope to achieve, visualise yourself doing it. This will increase your self confidence.
Simulation Training - The training ground or wherever you practice is a great way for you to improve your mental toughness before you go out onto the field of play. Although you can't exactly replicate a real 'match' competition, simulating stressful events and constantly practicing through having to deal with them is a useful way to build your mental toughness.
Let's use tennis as an example. Here are some good tips for beefing up your mental toughness:
Start from 15 love down in each game
If you over rely on your first serve, practice by only allowing yourself one serve
Get your coach or opponent to throw in some dubious line calls which will test your capacity to cope when you think all is against you
Get some friends to watch and to make distracting noises to put you off and learn how to cope with that
Obviously, if you play a different sport, you can adapt these and tailor them to your own particular activity.
Other techniques to help increase your mental toughness can be related to practicing deep breathing exercises, changing beliefs about your limitations and weaknesses and focusing on your opponent's weaknesses.
The importance of mental toughness in sport cannot be underestimated and there is certainly a great degree of truth in the often quoted statement that a match is often "won and lost in the head".
You might also like...