Ways To Reward Employees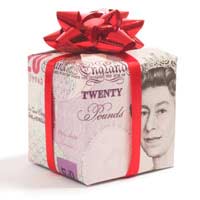 Employee incentives are a good way of showing recognition to your workforce and they can help to keep workers motivated. In giving out employee rewards, you're also demonstrating the types of behaviour, actions and performance that the company values most highly. This reinforces those values to the workforce.
Setting Out The Guidelines
One of the first rules about offering employee incentives is that you need to develop a clear policy and guidelines as to the specific nature of what the company deems to be action or behaviour that will be rewarded. Also, you need to ensure that every single employee you have working for you is eligible to receive the rewards.
What To Reward Employees For
Each company operates differently and their own specific individual needs for what they want their employees to achieve will largely determine what type of things they're going to reward employees for. Employee motivation is extremely important and you may want to reward staff for certain achievements whilst other employee rewards may be in recognition for something. Typical examples of when employee incentives might be appropriate might include the following:
Length of service – special anniversaries and retirement
Attendance record
Exceeding productivity targets or sales
Recognition of excellent customer service
Types Of Reward To Give
There are many different employee rewards you can consider. Cash bonuses or anything of financial value are always popular or if you prefer not to use money as an incentive, the likes of free tickets to cultural and sporting events are also very popular as well as any free travel incentives such as a hotel weekend break, for example.
Trophies, plaques and certificates are another way of showing recognition to employees and things like pens, desk accessories, clocks and watches are also used a lot. Paid time off is also popular. How you keep employee motivation high and the type of employee rewards you can offer will be different between companies.
Smaller companies might not have the same kind of budget to spend on employee incentives but that does not mean to say that employees' achievements cannot be recognised. A handwritten note using personalised stationery or a 'thank you' card from the boss pinned to a bulletin board can be just as effective.
What To Be Aware Of
When providing employee incentives, it's important that you follow a few important steps. Firstly, ensure that any reward or employee benefits are made as close as possible to the date when the achievement took place. Although this isn't always possible, for example when planning group days or nights out, the closer you're able to show recognition to the date when it was achieved, the more impact it will have upon reinforcing the type of behaviour or actions you want to encourage.
Also, be very wary about introducing 'employee of the month' programmes. In singling out one specific individual or team for recognition, it can sometimes have a negative impact upon employee motivation for the rest of the staff, many of whom may have worked equally as hard. In an effort to provide employee benefits, some companies can go a little overboard sometimes in offering too many rewards too often which can dilute their impact.
Another thing to steer clear of is where any form of 'judging' or 'selection' takes place as this might be seen as favouritism. Any employee rewards programme should be results driven where possible so that employees have a clear benchmark to pass in order to be recognised.
The important thing to remember, however, is that whether your budget is small or large, having some kind of employee recognition is a strong motivator. It can help to increase productivity and performance, reduce absenteeism and promote staff loyalty.
You might also like...
We've become used to reading about bonuses in the City, but as the other comment says, they're always a good idea, even if they're much smaller. Cash is something everyone can always use and it gives them more freedom. After all, the most worthwhile reward is one that someone can use, rather than offering something many might not want.
Mark
- 20-Sep-12 @ 2:45 PM
One of the best rewards is a salary bonus. It's money the employee can spend where they like, or even save, and in tough times can make a real difference. It shouldn't be given lightly, only for meeting or exceeding pre-defined targets, and employees need to be kept abreast of their progress towards these targets - that can act as a real spur for them. It might cost the company more, but it will be rewarded by the performance and attitude of the employees.
Lisa T.
- 4-Jun-12 @ 11:25 AM