How Athletes use Superstitions and Rituals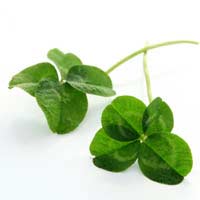 Most of us will have some kind of superstition such as not walking under a ladder, for example, but for athletes, many of them will actively incorporate rituals and superstitions into their sport and will state that it helps them to be better prepared psychology before they go out to compete. You'll have all seen a tennis player calling for the same ball to be returned after he's delivered an ace or there'll be the superstition of always coming out onto the field of play as the last man in the line when the team runs out. And, whilst many superstitions and rituals might seem silly or strange from a spectator's point of view, those who practice them often state that they actually serve to improve their performance on the field of play.
Rituals
Rituals are different to superstitions in sport. There will be far more sportsmen and women who will admit to having set rituals before they go out to compete. However, in a way, this is hardly surprising given that most people will have set rituals in any kind of job – from the first thing being to putting the kettle on at work to not taking your coat off until you've booted up your computer. Common rituals amongst athletes include always eating the same thing at the same time before competition. Also, getting into their sports kit by putting on the same item in the same order. A good example of that was the former England footballer Paul Ince who would not put his shirt on until he was in the dressing room tunnel and almost about to run out onto the pitch, although that could also be said to be a superstition. Other rituals will include listening to the same music on the team bus and doing the same warm ups before heading out.
Superstitions
Superstitions amongst sportsmen and women are rather different. Whilst no one can really question why athletes may follow a particular ritual, superstitions can be related to particular instances of where an athlete has equated something they've done previously with bringing them success. One of the most famous examples of that was 5-times Wimbledon men's tennis champion, Bjorn Borg who famously had a superstition for not shaving throughout the duration of the tournament every year, yet he played clean-shaven at most other tournaments. Former West Bromwich Albion goalkeeper, Tony Godden, would also run out and touch each goalpost and the crossbar before kickoff.
Why Do Athletes Have Rituals And Superstitions?
Well, as previously stated, rituals are simply patterns of behaviour which athletes feel most comfortable about doing. It becomes second nature to them to eat, dress and prepare for competition in exactly the same way every time as each stage of the process also helps them with their mental preparation. With superstitions, however, it's not quite as clear cut. Some sports psychologists will say that certain athletes will claim that superstitions give them a mental 'edge' over their opponents whilst other psychologists will point to the increased anxiety or loss of confidence an athlete might experience should they stop or fail to carry out their superstitious practice.
You might also like...