What Is 'Intrinsic Motivation'?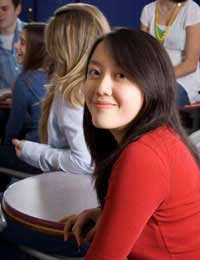 Motivation is something we experience each and every day to help us function, whether we always realise it or not. You'd not usually associate something as mundane as getting washed and dressed each day as something you are motivated to do.
However, we accept that we have to do this to simply go about our day to day life so we are self motivated enough to do it. However, there are different elements of motivation driving us on each and every day. Some we are aware of whilst others are more subtle.
pTake going to work, for example. Even if you hate your job, you show the motivation to go each day because you know that you are going to get paid for doing it. Therefore, one of the main differences between motivation in general and intrinsic motivation is that the latter doesn't have any kind of monetary or rewards-driven incentive behind it. So what is intrinsic motivation?
Intrinsic Motivation
Intrinsic motivation is derived from the pleasure or satisfaction we get from inside from something which gives us immense pleasure. In other words, there is no reward or financial incentive to act as a factor in your motivation. The most common examples of this are our hobbies.
Take something like stamp collecting or making model aeroplanes, for example. Those who pursue these kinds of hobbies (or indeed any other hobby for that matter) do so because they have an overwhelming passion for them and for no other reason other than it gives them pleasure. Their enthusiasm and passion for a particular hobby keeps them self motivated.
The reason why intrinsic motivation is of interest to those in business or in places like schools, for example, is one of trying to understand how all of that passion that's put into a hobby could potentially be harnessed and also transferred to the world of work or education.
Intrinsic Motivation In School
Firstly, it's important to remember that you can't instil intrinsic motivation into students, it has to come from inside them. However, it is possible to engage them in such a way that they become more motivated to develop a similar passion about learning to that which they might show towards a particular hobby.
Let's take a nature lesson at a primary school as a prime example. If you're simply going to talk about an iguana and tell your pupils all about it and perhaps show them a few photographs, the chances are they'll soon get bored. But how about if you got somebody from your local zoo or pet store to bring an iguana into the classroom?
You can bet that the pupils will show far more motivation and will be far more interested and will learn and retain far more information by observing the behaviour of a real live iguana and perhaps even holding it than they would looking at pictures in a book. In other words, to create a culture of intrinsic motivation in a school lesson, you've got to do something that will enable pupils or students to engage with the topic.
Intrinsic Motivation At Work
Creating a culture of intrinsic motivation at work is far more difficult for obvious reasons. Firstly, no matter how much we love our job, we are motivated go out to work for money in order to live. Therefore you can never take that out of the equation unless you're working as an unpaid volunteer whereby similar intrinsic motivating factors will be at play.
However, what some companies attempt to do is to create an environment in which, perhaps, ways of working are introduced to at least incorporate a sense of interest and passion into your work. They can try to do that by adding more meaningfulness to your work so that you become more self motivated and start to feel a real sense of accomplishment through learning new skills which give you added value as well as testing your existing competencies and measuring them against clearly defined goals, targets and objectives so that you feel a real sense of achievement when you've completed a project. Money and rewards will still come into play.
However, companies often find that by making certain tasks more interesting where possible, intrinsic motivation is, to a degree, the key to obtaining better productivity and keeping a workforce happy.
You might also like...