Quick Self Motivation Tips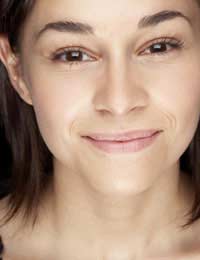 When you've started to pay attention to how motivation drives your enthusiasm and creates positive progress it can be very frustrating when your focus starts to shift. Maintaining motivation need not become a full-time preoccupation. If you are willing to make a few small tweaks you could be in for a big payoff and will be motivated enough to enjoy the different outlook you have created.
Self Censorship
In order to motivate yourself in the most effective and productive manner you will have to begin by censoring your self-talk. Listening, and paying attention, to those critical words that disarm your intent does you no good at all. If you judge yourself as 'lazy, rubbish, no good', or any other similar term you will be doing yourself a disservice. Focusing on using positive words like 'inspiring, interesting, creating, encouraging' etc will soon have you changing your attitude to match your language.
Start the Day With a Smile
Greeting each new day with a smile creates a positive outlook instantly. As you wake up your brain is in an ultra-suggestive mode, which means that you can use this time to focus on key things you need to do that day, and also create a positive state of mind in which to work in. Your brain will absorb this positive, feel good message and you will begin the day feeling charged with enthusiasm and motivation.
Pace Yourself
Instead of charging full steam ahead, with the next exciting project or task, slow things down a little so that you have sufficient time to prepare yourself. Taking your time to plan will enable you to organise your time so that your projects are more easily achievable. Taking small steps towards your aim or goal allows you to make modest changes without really noticing. It also enables you to shift your thinking, in the process, so that you can adapt or improve things as you go. Pacing yourself in this manner also opens up further opportunities to motivate yourself.
Take a Break
Changing your routine from time to time freshens up your thinking and productive creativity. Tweaking a daily ritual will trick your mind into thinking it's having a brand new experience, which will encourage you to direct your focus more willingly. Making small changes also allows your subconscious to rise to the new challenge that has been presented, and can create interesting opportunities to explore.
Pat Yourself On The Back
From time to time it's worth pausing to revisit your achievements to date. Take just 30 minutes from your busy schedule and indulge on a motivating trip down memory lane. Being able to identify and acknowledge all the things you have achieved at work, at home or at play, will inspire you to continue improving your life. You can also list the key achievements in a diary or journal for future reference and motivational inspiration. People who regularly write their thoughts and achievements down in a journal are more able to work through difficult processes and can motivate themselves to achieve far more than they thought possible.
You might also like...