How To Use Fear Positively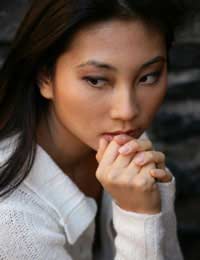 Facing situations that can induce fear happens to all of us at some time or another. It's how we recognise fear and how we can learn to use it to our advantage that makes the difference.
If we let fear engulf and overwhelm us, it can lead to a state of paralysis whereby we will never overcome obstacles and we'll always be frightened by change or new challenges. However, if we adopt a mindset of positive thinking, we can often use fear to help us seize opportunities.
Think of Fear as Exciting
Although we often associate fear with negative emotions, to go through life without it would become very boring. Take some of the world's most renowned businessmen and women, for example. In order to have got to the top of their profession, entrepreneurs often look at the most seemingly risky ventures to invest in – the apparently 'unsafe' option which could induce fear into many of us but through a mindset of positive behaviour, they use that fear to their advantage.
Therefore, if you're faced with fear as the result of an impending change or opportunity which presents itself, view it as an adrenalin rush to propel you into positive action as opposed to running away from it or letting it paralyse you. The chances are you'll succeed but even if you fail, that has to be better than going through a life filled with "what ifs?" There's always the next opportunity remember.
Positive Psychology
Positive psychology is a great weapon to have at your disposal when it comes to fear. For example, next time you're presented with an opportunity that causes you to feel fear, focus on the possibilities of the reward instead of what's fearful about it. Think about what you'll learn as a result of going through with it. Think about how you'll become stronger in character.
Perhaps most importantly, think about what's the worst thing that could happen if things didn't work out. Often we become irrational where fear is concerned and we magnify the extent of what problems it might cause. Take dating for example. So many people might be seeking to enter a new relationship but remain single because of the fear of possible rejection which causes them to do nothing.
But ask yourself this – what if the target of your affections thought the same about you? You could be missing out on a great opportunity and all for what? The worse thing that could happen is that they tell you they're not interested. The chances are they'd let you down gently anyway and even if you felt a little embarrassed, so what? At least you now know where you stand and can move on to the next person who takes your fancy.
The Need To Accept Change
Change is inevitable in all aspects of our lives. Things cannot remain the same forever. If they did, we'd never grow emotionally or spiritually. The important thing is to embrace change and to adopt a positive behaviour and attitude towards it. This means that the fear which often accompanies change can be used constructively instead of it having a debilitating effect.
By adopting a positive psychology towards fear, you'll find that you'll overcome hurdles you previously thought weren't possible. You'll also be more prepared to seize any opportunities that come along. Not only will this enrich your life, you'll gain more self belief and self confidence as a result which, in turn, will enable you to use fear to your advantage in an increasing number of situations both in your personal and your professional life.
Through positive thinking and focusing on the potential for success which often comes after the fear part, you'll often forget all about the fear element itself.
You might also like...