Taking Part in Motivational Team Building Courses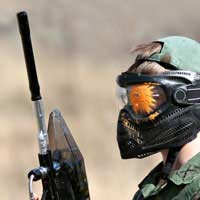 Team building courses can help to improve working relationships between members of a team and they can be a positive step to improving employee motivation. There are many different types of motivational workshops. A team building course can be undertaken within the workplace and can be designed to solely focus on work related issues. Then there are workshops which are run outdoors. These can be a lot of fun and can help to get team members working and socialising together in a way which might not usually occur in their everyday working environment. With this kind of team motivation strategy, it can often help in boosting staff morale, although sometimes it's difficult to be able to translate those experiences back into the workplace. Therefore, if you're thinking of introducing team building courses into the workplace to improve team motivation, it's important that you assess your workplace needs.
Assessing Your Needs
When looking at team building, you should be asking yourself what it is that you're hoping to achieve. You also need to be sure that all the team members will feel comfortable about the type of activity you choose for them to do. If people feel coerced or feel as though they're obliged to take part in something they'd rather not do, it can have the reverse effect to what you're hoping to achieve. Therefore, it's often useful to hold a meeting with all of the members of your team first to tell them what you have in mind, the purpose of the team building workshop or activity and to gauge reaction to that. With outdoor activities in particular, it can help if you give them a few options to choose from.
Different Types Of Outdoor Team Building Pursuits
There are literally hundreds of activities to choose from if you're looking to go on some kind of team building pursuit. Here are some of the more popular common ones:
Paintballing
Rope courses
Quad biking and go karting
Treasure hunts
Ten pin bowling.
The type of outdoor programme you'll choose will obviously depend on what you're hoping to achieve. For example, you may want to establish leadership potential so you might want to pick an activity where your team is broken up into small groups and given a particular task which might call for each sub-group to appoint a leader. Other activities might focus on formulating strategies whilst you might simply be looking for a less focused activity where it's more about getting the entire team to bond together in a fun environment because not all members of the team may necessarily work in the same office. Therefore, your team building focus might be more about 'getting to know you better' than it being task oriented – a night at the bowling alley, for example.
Internal Work-Based Team Building Courses
Team building doesn't necessarily mean having to spend a lot of money on taking the team on an outdoor adventure workshop. Within the workplace itself, you should be looking to improve team motivation by holding regular internal workshops which might be more specific to the work the team is involved in. For example, you'll often see customer service staff involved in classroom based role play exercises where they'll be faced with trainers/team leaders who pose as difficult customers and individual team members have to respond to them.
Often, it's the combination of regular internal workshops and the occasional outdoor 'fun' day which helps to bond a team together and employee motivation is likely to improve as a result as there is usually an element of fun attached.
Any team building course should serve some kind of useful purpose with the ultimate aim of improving employee motivation and team performance. Whether that's planning tactical strategies and forming collective goals to developing better relationships and fostering a sense of mutual understanding, team building is very important and workshops and other types of pursuits are a very good way of achieving that.
You might also like...