Sports Psychology Training to Build Motivation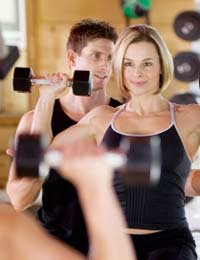 The good thing about sports psychology training to build motivation is that by choosing to compete in a particular sport, the person already has the intrinsic motivation to participate and succeed. However, performance levels can drop. Injuries can occur which can plant seeds of doubt in an athlete's mind and confidence levels can dip when incurring sporting defeats on a regular basis. Therefore, to produce optimum performance, athletes will often turn to sports psychology training in order to not only recapture their form but also to increase their confidence and improve their motivation. Even without all of these things happening, sports psychology training is used regularly to help competitors stay on top of their game.
There are many psychological aspects to consider but here are some of the more common ones which tend to be incorporated into sports psychology training.
Visualisation
Athletes are often asked to visualise themselves in action in terms of creating mental images of the desired result. You can often see this put into practice with the likes of free kick specialists in football and goal kickers in rugby. Watch how those who have perfected the art in these areas will take their time and will mentally go through the process of where they visualise the ball ending up before they even strike it. They might not always succeed but this mental visualisation is crucial in their psychological preparation. It's also used when athletes have suffered a dip in form or have experienced a loss of self confidence after an injury. Their sports psychology coach might ask them to visualise a previous performance of which they were proud or to mentally recapture a triumph they've had which can help with motivation.
Relaxation
The stakes can be high in sport even if you're not competing at the highest level. Sport is all about winning and losing and it induces a rush of adrenalin in even the most accomplished of professional sportsmen and women. However, you'll have witnessed many a sporting moment where a competitor has either lost their head and done something rash which has resulted in them being sent off. Alternatively, adrenalin has also caused many top sports people to freeze on the big occasion. Therefore, sports psychology training also involves channelling this adrenalin in the right way. To do that, athletes will be taught different types of relaxation techniques which can involve breathing exercises, meditation, warming up exercises and other methods of controlling things like their circulation and heart rate.
Confidence Building
A lack of confidence can severely affect an athlete. Sports psychology also includes rebuilding that confidence so that the athlete can return to peak performance. That's why so often you'll see athletes not being rushed back after injury, for example. Fitness and confidence go hand in hand in sport so sufficient time is always taken after things like an injury. This is not only to prevent further physical damage but it's also important to take small achievable steps as you go through the rehabilitation process. This helps your confidence to return with each target you hit on the road to your comeback. Team managers and coaches also understand that the ability to instil belief and confidence in the players is vital if the team is going to show the motivation to succeed. One of the biggest psychological demonstrations of this in sport has to be the New Zealand All Blacks who always perform their famous 'haka' routine in front of the opposition before rugby matches.
Distraction Management
Distraction management also plays a big part in the psychology of sport. It's so important as any kind of distraction or mind games can interrupt an athlete's focus and disrupts their rhythm. Therefore, in sports psychology, athletes receive training in how to avoid such distractions which can come from both internal and external sources. These can include:
The presence and intrusion of the media
Members of the opposition who might use mind games to wind you up
Opposition team coaches and off the field members of staff who hurl abuse or criticism
Bad refereeing decisions
The presence of loved ones and family members you're trying to impress
Off the field personal problems.
These days all professional sportsmen and women will regularly receive some kind of sports psychology training. The margins in sport between success and failure can be miniscule and the stakes extremely high. Psychology in sports should never be underestimated. Think of any of professional sports people you admire and consider their mental approach to the way they go about their business. Also, think of those who have neglected this side of sports preparation and where they've fallen from grace. So, it doesn't matter how talented you are or how physically fit you are – if you want to be the best in your chosen field, you need to be mentally prepared too.
You might also like...