Confidence Building And Assertiveness Training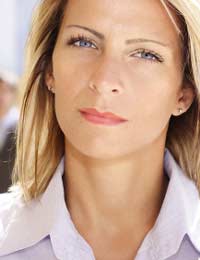 There are numerous training programmes designed to help people build (or rebuild) their self confidence and to become more assertive. Whilst they are both interlinked in many ways, there are certain elements that differentiate them from each other.
The Purpose Of Assertiveness Training
Assertiveness training is aimed at helping people to empower themselves. It teaches you how to adopt various techniques and strategies so that you feel more at ease with situations such as standing up for yourself, learning how to say 'No' and how to prevent becoming a person who is always put upon.
So often, people go along with things in life because they feel too scared to complain or to object to things that others expect of them. Instead, by not being assertive, it can cause a sense of resentment and can cause people to suffer with low self esteem.
What Does The Training Involve?
Assertiveness training can be tailored to suit your own individual requirements but typical components of a training course might include:
Conflict resolution
Being assertive without being aggressive
Making personal choices
Feeling comfortable about making decisions
Learning how to say No
How Might Assertiveness Training Be Useful?
Assertiveness training can be utilised in many areas of your life. It can be particularly useful for people who work in schools, in hospitals and other social care settings and in the boardroom but there are unlimited outlets for its uses. Even in your personal life, the training can be used as motivation to help to improve your relationship with your partner and with your family as a whole, if you also have children.
Unlike a confidence building training course, in assertiveness training, many people who go on a course may feel as though they do not particularly lack confidence. However, they might have trouble standing up for themselves or maybe they feel as though they need to channel their emotions differently to stop disagreements spilling over into aggression.
Confidence Building Courses
Having little or no self confidence can be extremely debilitating and can make you very miserable. You might have difficulty in feeling confident around other work colleagues or you might dread the thought of being invited by friends to social gatherings.
Perhaps you feel that you totally lack confidence when meeting new people for the first time which can be particularly problematic if you're hoping to embark upon a new relationship. Whatever the reasons for your lack of self confidence, there will be specifically designed training courses which will suit you which will help with your motivation to increase your self confidence.
What Do Confidence Building Courses Consist Of?
A confidence building course will often begin by trying to find out a little bit about you and will try to help you to establish what caused you to lose confidence in the first place. It will try to give you a clearer understanding about your true identity and your inner strengths and to define the priorities and any goals you have in life and ways in which you can feel more empowered to tackle them.
A confidence training course will also show you how to manage anxiety and stress better and how to behave and talk more confidently as well as how to overcome obstacles in life. Assertiveness techniques will also play a role in confidence training courses but more of an emphasis will usually be placed upon things such as how to deal with criticism and how to improve your communication and social skills.
Whatever course you decide is right for you, you can be sure that you'll come out of it at the other end with a heightened sense of respect for both yourself and others as well as being able to handle the stresses of everyday life with a far more positive and confident approach.
You might also like...