Can a Hypnosis or Self-Hypnosis Course Help Motivate?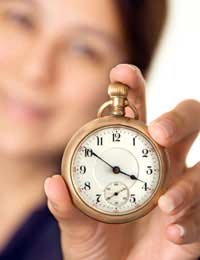 To achieve all of the things you want to achieve in life, you need to stay motivated and hypnosis and self hypnosis can help you do that. Even though you may set out with good intentions to set yourself goals and to maintain a positive outlook on life, sometimes barriers get put in the way or you encounter a difficult hurdle that you need to get over. If you're not careful, you can end up losing your motivation and hypnosis can help to prevent that from occurring.
How Does Hypnosis Work?
Firstly, it's important to understand that hypnosis cannot give you motivation. Without your own self will and determination, no amount of hypnosis will work. That's often the reason why so many people will discard hypnosis as it hasn't worked for them. Take giving up smoking, for example. Unless you're truly motivated to give up, it won't happen. Hypnosis cannot make you give up smoking. YOU need to want to give up.
However, how it can help in maintaining your motivation is that it can remove all of the subconscious blockages that may be holding you back. By using auto suggestion, it can penetrate the deepest areas of your subconscious and can help you change your attitude and behaviour towards something that's preventing you from being motivated. In essence, a hypnotherapy course will address the behaviour or feelings you're trying to change, will outline a strategy for change and then, through auto suggestion, it will help the person undergoing hypnotherapy become receptive to the change.
How Can Hypnosis Be Used?
Hypnosis can be used in a number of ways to increase and reinforce your motivation to do something or to stop doing something.
Do's can include:
Stopping smoking
Increase self-confidence
Lose weight and be more motivated to exercise
Feel better about yourself
Improve your psychological approach to things like sports performance
Don'ts can include:
Gambling
Excessive drinking
Excessive worrying
Procrastinating
Overeating
Hypnosis is also useful in addressing issues such as phobias, anxiety and depression and fear.
Self Hypnosis
Self hypnosis works in much the same way but without resorting to going to see a hypnotherapist. Whether it's through books, online resources, DVDs or audio CDs, many people have been successful in conquering their demons through self hypnosis techniques. Some people prefer this approach as it allows them to reinforce their beliefs as often as they want and at any time of day. It's also cheaper than regular visits to a hypnotherapist. Others also prefer self hypnosis as they remain in control of the whole process and they'll often claim that by remaining in the 'driver's seat' so to speak, it reinforces their sense of their own happiness and destiny remaining in their own hands. On the other hand, some people feel that by visiting a hypnotherapist, it keeps them more disciplined in their pursuit of their goals.
The reason why hypnosis is often successful, therefore, is that it addresses the subconscious part of your mind which doesn't play a part in our rational thinking when we're considering things like motivation and goal setting.
You might also like...