Stay Motivated Through a Period of Change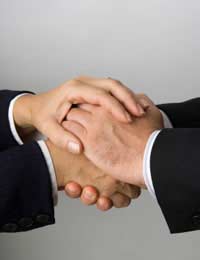 Whether it's a career change, coping with changes in the workplace or a change in our personal lives such as bereavement or the beginning or ending of a relationship, many people find it hard coping with change. This can be the case even when we know that the change is for the better.
One thing that is for certain in life is that change is inevitable. Nothing stays the same. Problems often arise because so many people get used to the 'comfort blanket' effect of the familiar. Change often goes hand in hand with the unknown which can induce fear in some people.
Unless we accept that we cannot avoid change from time to time in our lives and learn how to deal with it, it becomes increasingly difficult to stay motivated during periods of transition. That said, many others thrive on change. Without it, their lives would seem meaningless and boring.
The good news is that most of us fall somewhere between the two stools. Whilst we can sometimes fail to embrace change and respond to it appropriately, we do accept that it is inevitable. Here are some useful tips for staying motivated when having to go through a period of change.
Don't Fight Changes Which Are Inevitable
If you try to resist change it ends up being a lot more painful. Many of us can remember our first day at school and just how scared we were at being about to enter the classroom to be faced with a barrage of strangers with no parents for support. We may even have had to be carried into the classroom kicking and screaming yet, by the end of the day, the vast majority of us had made a few friends and wondered what all the fuss had been about.
Although this analogy dates back to some of our earliest memories, it's a useful example to look back on. Perhaps, we'll be a bit nervous when undergoing a career change or being faced with a company takeover which will mean coping with change in the workplace. However, the key is to remain open-minded and flexible.
Displaying Emotion Is OK
Any change that occurs in your life has an element of 'loss' attached to it. Even if that only means loss of the familiar, change can cause us to have many different emotional reactions. Take a more tragic life changing event, for example – the death of a parent. We all know that in the normal course of life, this is something we're more than likely going to experience. It doesn't make it any easier, however.
We'll usually express this kind of change in the form of sadness and grief which is expected. However, even for seemingly less important life changes, such as coping with change in the workplace, it's important that we express our emotions too. This helps us to stay motivated for when the change occurs.
Look For The Good In The Change
Several changes in our life will, ultimately, occur to bring better things our way, such as a career change, so one of the most important aspects of staying motivated in times of change is to look for any positives that are likely to result from the change. A career change might seem daunting but what about the extra salary and promotion as a result?
Even in death, it's often very comforting to console yourself with the thought that your loved one no longer has to put up with any suffering. By remaining optimistic, you'll be more motivated to cope with the change.
Break It Down Into Manageable Sections
Some changes can seem so huge that we're consumed by fear at their sheer magnitude. Whether it's a relocation abroad as the result of a career change or maybe you're about to start divorce proceedings, just remember that all of these changes don't just happen in one day. They're part of a much broader picture so break them down into more manageable bits and you'll find that they're a lot easier to deal with.
Seeking The Support Of Others
When you're coping with change, it's important to realise that not everything in your world will be changing at the same time. Therefore, recognise the importance of the familiar things in life. Stick to the same routines where you're able to and seek out the support of family or friends who can help and support you whilst you are undergoing any kind of transition.
The thing to hold on to when coping with change is that it will, eventually, come to an end and then things will settle down again and what was once 'new' and 'strange' will soon become the familiar.
You might also like...