Managing Office Politics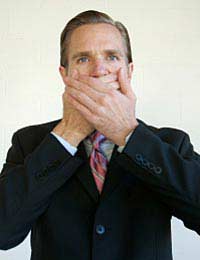 How to beat office politics is a question we'll all have asked ourselves at some time or other. There will also be those who'll say that they are only looking for work in which no office politics exist.
The simple truth is that you can never completely escape office politics in the workplace but, with a little bit of know-how you can beat it.
How to beat politics is more about learning the skills to cope with the diverse range of personalities and conflicting opinions that you'll encounter at work and this is inevitable whatever field you end up working in.
Of course, some business 'arenas' tend to be more competitive and cut-throat than others so the type of office politics you might be faced with in one situation might be much harder to control than in another less competitive environment. Office politics will still exist, however. It's all about how you play the game.
Maintaining Your Integrity
Firstly, when it comes to how to beat office politics, the most important thing to bear in mind is that it's crucial to maintain your integrity. You might encounter a ruthless personality who will stop at nothing and may have used unscrupulous tactics to get into a position of power within an organisation.
Whilst they might be sat perched at the top of the tree grinning down at the rest of the mere mortals beneath them, you can be sure that some 'young pretender' to their 'crown' is simply sat waiting in the wings to take over their mantle. In essence, it's important that you realise that people who succeed in this manner make up only a tiny proportion of successful businesspeople. They'll usually end up living by the sword and dying by it.
In business, the most successful people are those who have integrity and who earn the respect of others by being trustworthy and respectful themselves. Therefore, don't get sucked in to the practice of gossiping, tittle-tattling or trying to get on by undermining others and if you're encouraged to do so, simply say 'No'.
Be Direct & Voice Your Opinion
It's a myth that most politically powerful people within organisations are unapproachable. The actual truth is that they are usually straight talkers who enjoy the company of people who speak directly and who are not afraid to voice their opinions. It's also a myth that they think they are always right.
On the contrary, they usually enjoy being challenged and have often got to where they are because they've been able to see alternative viewpoints and ways of doing things which has helped them to get on in life. Therefore, rather than avoiding these kinds of people in the office, they make useful allies to have.
When You Need To Say Nothing – Say So
Lying low in your own personal office space and keeping your head under the parapet when the gunshots are going off all around you might work but that's not playing the game. And in the workplace, being seen as a 'shrinking violet' may go against you when there comes a time when you really want to get your point across.
How to beat office politics without upsetting people or getting sucked into uncomfortable debates is quite easy however. For example, if tempers rise during a meeting, don't allow yourself to be drawn into the argument. Either say that you've nothing to contribute when the atmosphere remains so hostile or simply let everybody know that you're leaving the room and that you'll offer your point of view (if asked for it) when things have calmed down and everybody can be more constructive.
Keep Your Emotions In Check
How to beat office politics calls for you to keep a clear head and to keep control of your emotions. It is often a game of power and control and those who are good at it can often provoke others into 'cracking'. This can mean driving someone into an outburst of rage or upsetting them.
By not rising to the bait however, if they can't get a reaction out of you or you simply laugh it off, they'll soon look silly and move on to a softer target. Then, that's one game of office politics you can chalk up as a success to you.
Within your own office space or workspace, you can play the game of office politics with as much enthusiasm or with mere disregard to a level that suits you personally. However, by acknowledging your acceptance of it in the manner which suits your own style, you'll be far better placed to deal with whatever comes your way which is how to beat office politics.
You might also like...