The Motivation To Exercise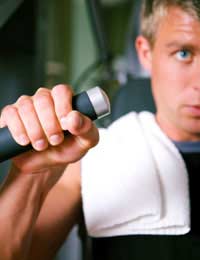 Whether or not you exercise, everybody is aware of the importance of regular exercising yet for many it can seem a daunting prospect or simply an unpleasant grind. Therefore, it's hardly surprising why people cannot summon up enough energy as the mere mention of the word 'exercise' makes them tired even thinking about it but that's likely to be because…..they don't get enough exercise in the first place!
Therefore, whilst exercise motivation isn't easy, it can be a lot less painful than you think if you give it some thought and do a little planning.
What DON'T You Like About Exercise
One of the most important ways in discovering and maintaining an exercise programme that works for you is to firstly identify what it is that you DON'T like about exercise. It may be that you don't like going out in all weathers or it could be that you hate getting out of breath.
Perhaps, you're too busy and there's simply not enough time in the day to fulfil all of your present commitments let alone build time in for exercising too. Or perhaps, you think you're just too unfit to start exercising.
There are plenty of valid reasons (and excuses too) which people can give for why they don't take any exercise but in writing down your reasons, you should be able to identify some form of exercise which will prove each of your reasons to be invalid. Look at the examples above. If you think about it, you'll be able to come up with some form of exercise which will negate each of those 'excuses'.
Here are some ways to overcome many of the excuses we give for not exercising.
"I'm Too Overweight"
So many people choose not to exercise because they think they're too overweight and that they'll be too unfit to do anything. Firstly, let's ask the question, "what do you think is going to happen if you don't do any exercise?" The answer's straightforward. You're going to put on even more weight. Therefore, as we all know obesity is a killer, why not do something about it now?
Exercising can mean starting off by taking tiny steps. If you drive to the shops around the corner, leave the car at home and walk. You may even get out of breath just doing this, at first, but the more you do it, the easier it becomes. You'll soon find you'll feel a little less puffed out after each walk and this should give you the motivation to do a little bit more each time.
When you've lost some weight, you should have sufficient motivation to find out about other things you can do to step things up your programme a bit. Perhaps some swimming, for example. OK, so there are those who might feel self-conscious about their weight. Well, firstly you only need to look at all the different weight loss classes that will be taking place close to where you live to realise you needn't feel like that.
In fact, going along to a class can enable you to speak to others who have been in your position and you might find someone there who can act as a bit of a role model which should also give you the motivation to exercise.
"I Can't Find The Time"
Where time is an issue, you can often build exercise into your everyday life. Instead of lying down and watching TV like a couch potato all night, you could allocate half an hour or so to exercising to a fitness DVD. Making time for the kids? There's nothing more fun for kids than getting out into the garden and engaging in some kind of physical workout so why not join them?
"It Gets Boring"
The monotony of doing the same thing at the same time each day can be a discouraging factor but exercise doesn't have to involve running laps around your estate each night. It's not too difficult to come up with a program that combines different forms of exercise that also have an element of fun to them.
Perhaps, one day you'll want an intensive work out in the gym or in the swimming pool for example. But then, why not follow that up on another evening with a combined exercise/social class by trying your hand at something like salsa dancing, for example?
There are no right or wrong ways to go about exercise motivation. It's all about taking small steps first and the positive health benefits you'll inevitably experience as a result once you've established some kind of pattern should be motivation enough.
Looking better and feeling fitter will increase your self esteem and will spur you on to even greater challenges. Setting yourself targets and keeping a written log containing things like how much weight you lose or how quickly you can complete a particular exercise routine will also help.
And the bottom line is this:
If you don't exercise, you're only going to store up health problems for yourself in the long run. Heart disease, diabetes, osteoporosis, depression, arthritis and many other conditions could be prevented or at least kept at bay if people chose to do a little exercise two or three times a week. And that on its own should be enough to motivate you.... even if it's just walking the dog.
You might also like...