Build Your Self-Esteem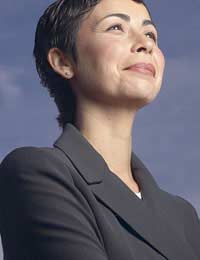 Low self esteem can be very debilitating and can stop you from achieving success in all areas of life. It usually occurs because your experiences have at some time included being harshly criticised, ridiculed or teased.
It can also be the result of being physically abused or even through being made to strive for unrealistic expectations. It is possible, however, to break away from this and to build your self esteem and increase your confidence.
Self esteem coaching can help but, ultimately it comes down to your own efforts and making some changes to your life.
Getting Rid of The Negatives
To replace low self esteem and increase your self confidence, you firstly need to identify those areas of your life which you feel continually drag you down and to get rid of all the negatives. Let's take friendships as a prime example.
If you consider all of the people whom you class as friends, examine how they relate to you individually. Ask yourself if they're supportive of you. If you identify that one or more individuals tend to regularly patronise you, criticise or judge you publicly, talk about you behind your back or are continually trying to belittle you, do you really want them as a 'friend'?
Sometimes it seems hard to break away from a particular friendship for fear of the upset it might cause. However, in order to have any chance of building self esteem, it's often necessary to make radical changes in life and if that means eliminating negative minded friends, then so be it.
How To Treat Failure
Even the most self confident person doesn't get things right all of the time. Everybody in life makes mistakes but the reason self confident people do not suffer from low self esteem is by how they approach setbacks or failures. They treat any mistake or failure as a new lesson they've learned and simply move on in life in the hope that what they've learned from the experience will make them less likely to make the same mistake again.
In other words, they take the positive from the experience and don't beat themselves up over any mistake they've made or failure they've experienced. For example, if you've been rejected on a date, don't think "he/she doesn't want to go out with me so I must be unattractive".
Instead, simply say to yourself, "OK, I'm a bit hurt as I liked that person but it doesn't mean they despise me or that I'm unattractive. I'm going to move on and I will find the right person. He/she probably wasn't right for me anyway."
Give Yourself Praise
Praise for something you've done well is always something we all appreciate and helps increase self esteem. However, you don't need to wait for others to bestow it upon you. Make it your business to praise yourself internally for a job well done and even give yourself rewards.
People with low self esteem tend to find it hard to accept that they've done something well and even feel embarrassed by it. Don't be. If someone praises you for, say, a contribution you've made to a particular project at school or work accept their praise graciously. Reply by saying something like "Thanks for that. I worked really hard and it was quite a challenge but I enjoyed it and I'm pleased you were happy with what I did."
You'll only ever reinforce your own sense of low esteem if you reply by saying, "I should've done better really. I messed up in one or two places so I'm just glad to get through it." There you're reinforcing your own sense of being unworthy of praise which will only hinder your own self confidence. So, by practising giving yourself praise, it will help in building self esteem so that you're also more at ease at taking compliments from others too.
In building self esteem, you need to be self-nurturing and be kinder to yourself. As your confidence increases, so you'll exude more positive energy which will attract others to you. Seek out other positive people to associate with and enlist the support of family members and close friends who you trust.
Self esteem coaching can help too in giving you a better sense of self direction. However, it will be your own attitude and by eliminating the negative elements of your life which will be key to replacing low esteem with an increased confidence and sense of your true identity and self worth.
You might also like...