Are Motivation and Ambition Interlinked?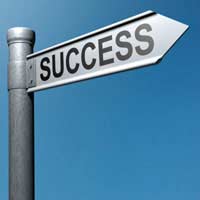 There is no doubt whatsoever that motivation and ambition are two concepts that are intrinsically interlinked. Without motivation you can never realise an ambition and without ambition, you're not going to have a framework or goal in order to direct your motivation efforts. So, what is ambition?
Ambition
The word 'ambition' means lots of different things to different people. Some people view ambition as being those people who are very self-centred in their pursuit of a particular goal often to the point of them being ruthless and not letting anything or anybody get in their way. However, whilst there are some people who, indeed, might choose to ride roughshod over others in pursuit of their particular dream or goal, being ambitious doesn't need to mean that nor does it mean pursuing something that is going to be almost impossible to attain. Ambition is merely a strong desire to achieve or to do something that is of value to somebody.
Whilst a desire for fame, wealth, success and distinction is sometimes the driving force behind those who are ambitious, to many of us, the word 'ambition' could be substituted with 'aspiration'. If we view ambition in this context, it seems to open up the possibilities of opportunity to many more people. Being ambitious is basically about setting some goals about what you want to achieve and formulating a strategy to accomplish them. Therefore, wanting to raise a certain amount of money by completing a charity fun run requires ambition just as it would if you wanted to see your name up in lights on the West End. Only the degree and scale are possibly different.
But to have ambition is just one side of the equation. To achieve your goals, you need to draw up a plan as to how you're going to achieve them and that's where motivation comes in.
Motivation
Whether its employee motivation you're concerned with or getting self-motivated to achieve a particular goal in your personal life, it's the most important ingredient for success when it comes to realising a particular desire or ambition. In order to maintain your motivation and to keep progressing towards your ultimate goal, you need to break it down into smaller components which will serve as 'achievement markers' along the way until you finally get to the ultimate prize of realising your ambition.
Many people have great ideas and dreams but fail to realise them simply because they do not have the drive, determination or motivation to see them through. It's easy to lose track and to give up on life's ambitions because the ultimate prize seems so far out of reach but in setting achievable and realistic targets along the way, it's quite easy to maintain self motivation.
Take something as common as weight loss, for example. If you're going on holiday in 2 months but need to lose 3 stone in order to have the confidence to wear that bikini you fell in love with last year, it's going to be almost impossible to maintain any real motivation as that amount of weight loss in such a short space of time would be unhealthy and would prove virtually impossible to achieve. However, allow yourself 6 to 12 months to lose the weight and you'll soon get to understand how ambition and motivation are intrinsically linked. With a balanced diet and by taking regular exercise, you should find that your weight starts to fall off you every month bit by bit. As a result of setting yourself a realistic target of weight loss each month and achieving it, the motivation will be there to drive you on to the target the next month and so on and so forth until you finally end up reaching your desired weight.
Therefore, with this example, it's easy to see how the two concepts of ambition and motivation are closely interlinked. The ambition was to achieve a set amount of weight loss by a certain date and the motivation came as a result of setting achievable targets to reach along the way.
This concept can be modified and translated into our everyday working lives too. For example, companies will often employ certain similar tactics to get the best out of their employees. The company might need to turnover £1 million pounds in the next 6 months so employee motivation to help them achieve that might come in the form of rewards and bonuses for example. With ambition and motivation, therefore, the two go hand in hand.
You might also like...